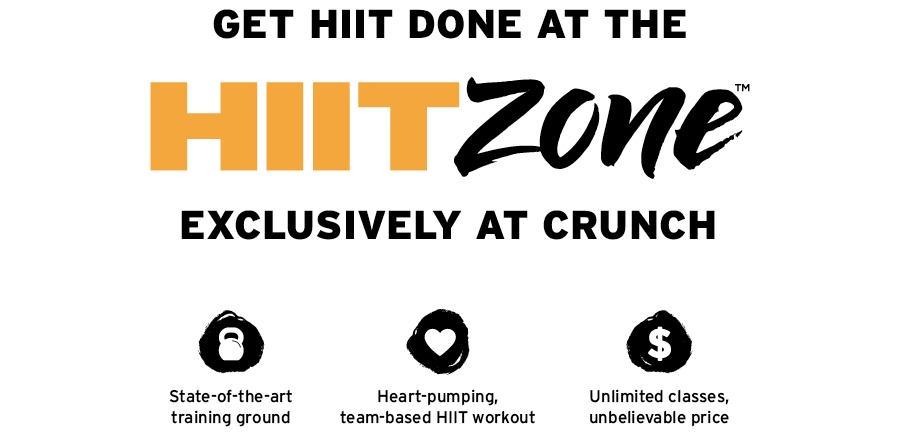 Once your heart starts pounding, you'll get it. The fast-paced, fiercely fun workouts with booming music and relentless motivation will push you to do what you didn't think was possible. Available at select locations.
NASM-accredited • 4 unique workouts • 45 minutes • 16 participants • 100s of exercises • Fiercely fun
Get unlimited advanced HIIT classes, plus everything else Crunch has to offer, with a Peak Results membership.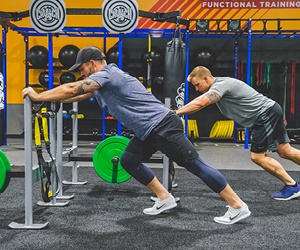 High Intensity Interval Training
The HIITZone delivers high-intensity interval training that gets the job done. Our unique, results-driven workouts torch fat, sculpt muscle, and increase metabolism, burning calories long after you stop sweating.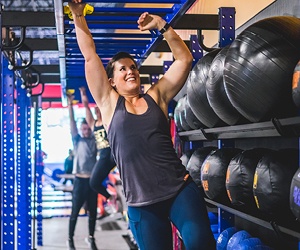 5,000 Square Feet of Proprietary Equipment
Our multi-station functional training unit includes:
Turf • Free Weights • Kettlebells • Sleds • Tires • Rope Pull-Downs • Battle Ropes • Heavy Bags • Landmines • Medicine Balls • Power Rowers • Monkey Bars • TRX® suspension & more!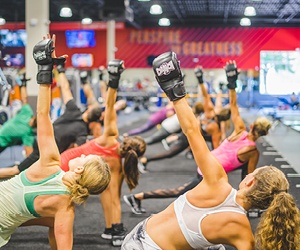 HIIT Workout Classes We Offer:
AccelerateHIIT:
Through high-intensity drill-based cardio exercises, you'll torch calories & leave dripping sweat.
PunchHIIT:
Get ready for a fight in this hard-hitting workout featuring moves inspired by martial arts and boxing.

StrongHIIT:
Triple round work efforts focus on control, power & strength to chisel your body while burning calories.

ExtremeHIIT:
The most grueling of the 4 classes, ExtremeHIIT will push you to the max with a special course and challenge rounds at every station.