SUPPORT THE GYMS ACT!
The fitness industry plays a central and essential role in promoting and maintaining mental, physical, and social health and well-being. The GYMS Act will create a $30 billion grant program to provide direct assistance to America's health and fitness facilities and address the industry's unique and pressing needs during the ongoing COVID-19 pandemic.
CLICK HERE to let your congressional representatives know that gyms are important to you and your community!
This page provides updated information about what Crunch is doing to provide a safe & clean environment for our members and team.
---
---
WHERE CAN I FIND INFORMATION ON MY LOCAL CLUB?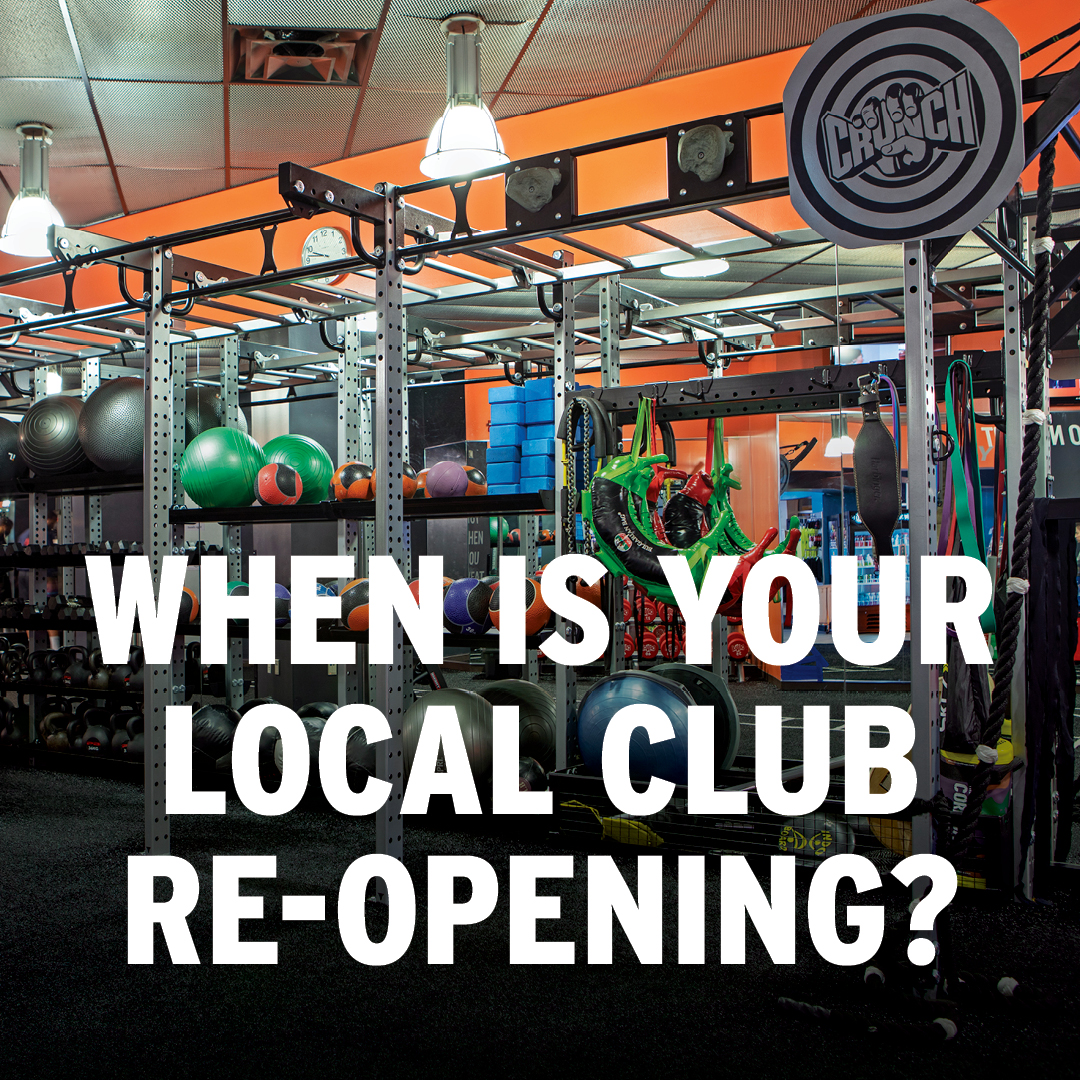 Please click on the link below to see when your club opened or is opening and the specific safety guidelines.
Don't see your club listed? That's probably because the state/local government has not released an opening date. Please check back here or on your club's location page or Facebook page for up to date information.
Have questions about billing? CLICK HERE
WANT TO RECEIVE UPDATES FROM CRUNCH?
WE KEEP EACH OTHER MOVING
HERE'S A FEW OF THE WAYS WE ARE STAYING SO FRESH & SO CLEAN
We're thrilled to have you back in the gym! Our team is working hard to provide a clean & safe environment for your workouts.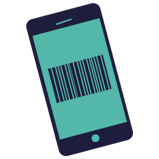 Members will have access to contactless check-in via the Crunch Mobile App and contactless payment via Apple Pay.
Team Members will wear masks(alongside other PPE if required by public health officials).
We recommend members wear masks within the gym(unless mask wearing is required at all times by public health officials)
All high-traffic surfaces will be disinfected multiple times a day.

All floor surfaces (mats, turf, rubber, wooden/laminate) will be vacuumed & disinfected daily.
All gym equipment & machines will be cleaned throughout the day.
Crunch has made significant investments in specialized disinfecting equipment (varies by location based on supply and availability) such as: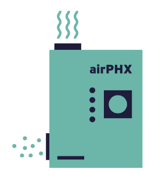 airPHX clean air systems: patented technology uses atmospheric cold plasma to change a small percentage of the oxygen molecules in the air into a unique spectrum of oxidizing molecules that kill bacteria, viruses, and mold. It's been shown to work on Human Coronavirus HCoV‐229E, which has the same genetics as SARS‐CoV‐2 (COVID‐19) virus. Click here to learn more.
Electrostatic disinfectant sprayers: daily use of backpack and handheld units using an EPA-approved, hospital-grade disinfectant that kills 99.99% of viruses and bacteria
Upgraded cleaning agents that are certified to kill the SARS-CoV-2 virus
Multiple new sanitation stations can be found throughout the gym for member
use. Members are required to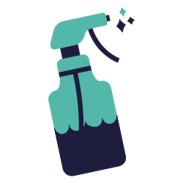 wipe down equipment
before & after their workout.
Locker rooms will be monitored multiple times a day to empty garbage, refill soap and cleaning supplies, and disinfect sinks, counters, mirrors, and showers.
Towels & wipes will never be reused & will be washed or discarded after each use.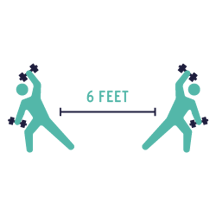 All desks, computers, phones, waiting area furniture & Front Desk surfaces will be cleaned throughout the day.
Certain machines and areas of the gym may be marked as closed & group fitness class sizes may be reduced to allow for appropriate social distancing.
CDC guidelines will be followed to wash hands frequently with soap and water for at least 20 seconds, avoid touching the face, and maintain a safe social distance (6 FEET or more) from others.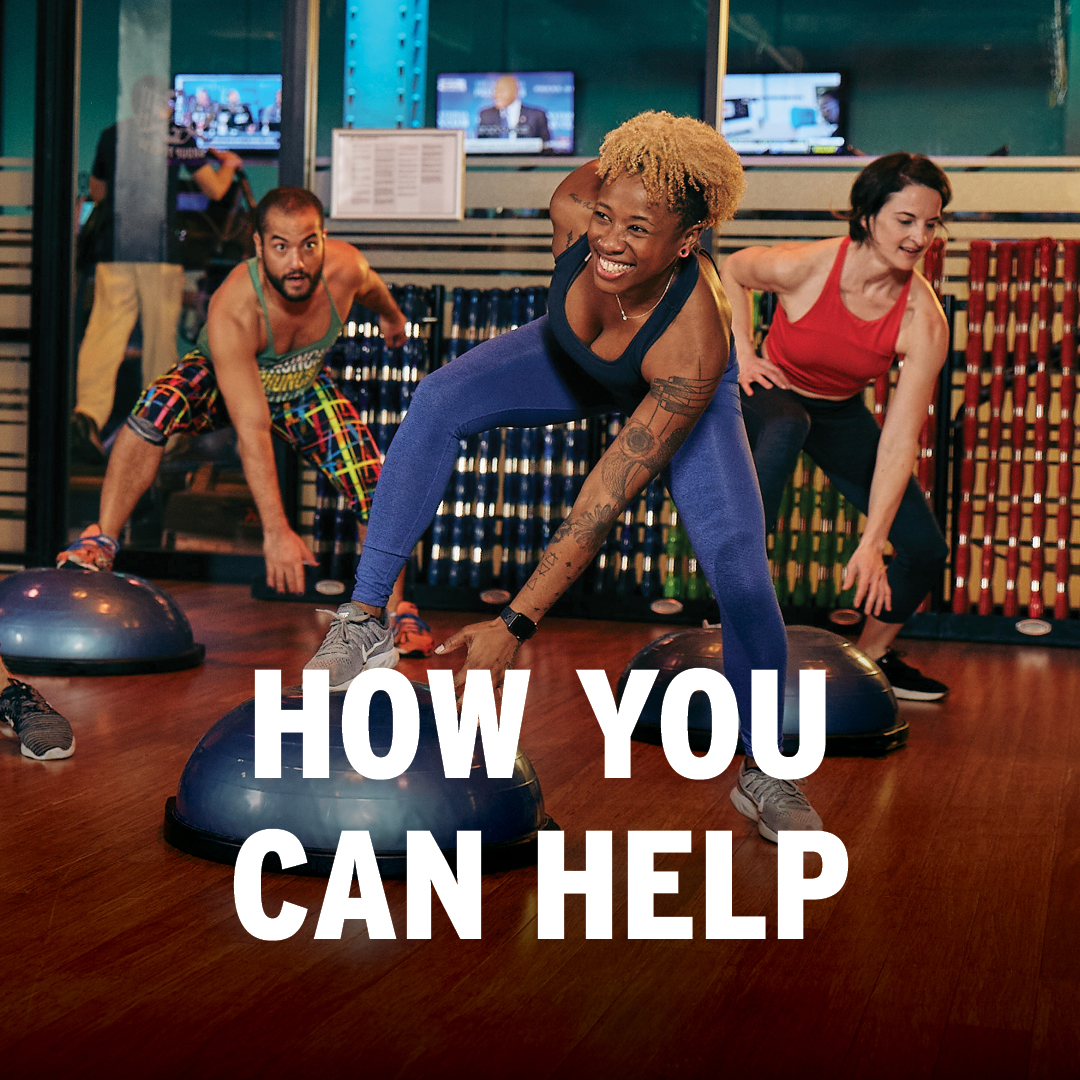 BE CONSIDERATE
Wipe down all of your equipment & machines thoroughly after use.
BE KIND
Help us keep Crunch a place where people can relieve their stress & anxiety, safely with #NoJudgments.
BE MINDFUL
Maintain a 6-foot distance from your fellow Crunchers on the gym floor, in class, and in the locker rooms.
NEED A LITTLE HELP EASING BACK INTO THE GYM? WE'VE GOT YOU COVERED!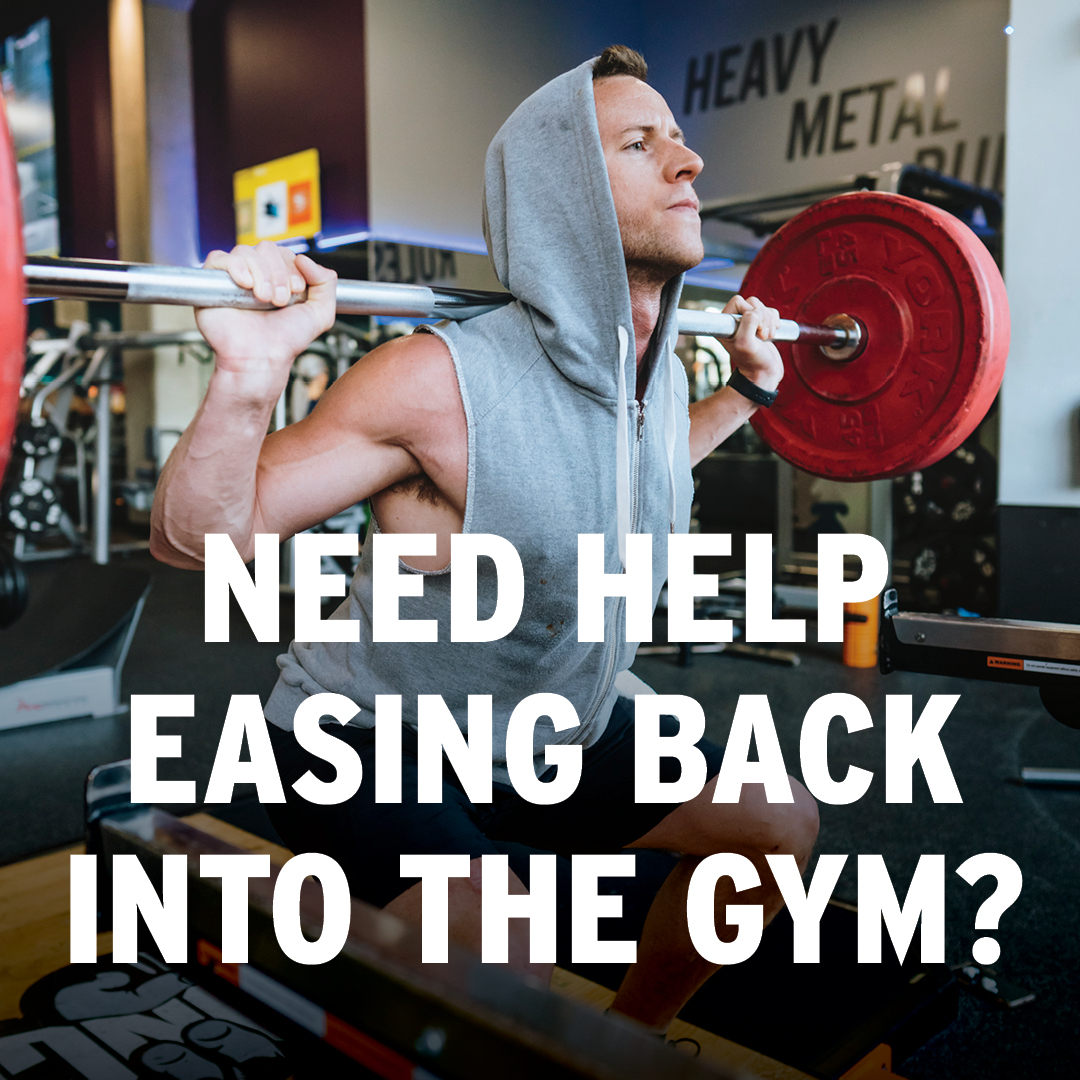 Will I be paying for my membership while it's closed?
All of our corporately owned gyms, as well as the vast majority of our independently owned and operated gyms, suspended billing as quickly as was administratively possible after their closure. As of April 1, all North American Crunch locations have suspended billing during the closure. It is possible that some members at some clubs were billed in error while we worked to freeze billing in our systems. As such, those members will receive an adjustment or credit applied to their membership.
---
My gym re-opened how are you handling billing?*
Now that the gym has reopened, membership dues, annual maintenance fees, personal training and other recurring billing will resume effective from our opening date or your normal billing date.*
*Crunch locations are independently owned and operated, billing may vary by location. See local club for details.
---
What happens if my gym closes again after re-opening?
Based on local Government mandates, some gyms may be required to close a second time. All Billing will be turned off immediately. Upon reopening, we will apply any prorated dues credits that are owed to the next billing cycle.
Some locations are offering an outdoor alternative, please check with your local gym for more information.
---
How do I cancel or freeze my account if my club is currently closed?
We want to keep you as a member and believe your fitness and health are too important to abandon during this crisis. We are asking you to please wait until we reopen, at which point we will address all billing issues and make the appropriate adjustment or credit to your membership for lost time or services during the closure. If you absolutely feel you must cancel your membership now, please send a letter or email to your gym with your name, address, email and membership number along with your request to cancel.
To find your gym's address, visit www.crunch.com/locations to locate your club's page. When you get to your gym's page, the mailing address is in the main image on the page. The "CONTACT" section below that image includes other ways to stay in touch with your gym, including the email address. We ask for your patience and understanding as we are operating with a reduced staff.*
*Some Crunch gyms are independently owned and operated by franchisees; as such, cancellation policies and procedures may vary by location based on state and local guidelines. See your local club for details if you have any questions regarding cancellation of your membership. Please note that any cancellation request has not been processed until you've received confirmation from your club.
---
How is month to month billing being handled?
Billing may vary by location please see local club for details.
---
What if I paid for my membership in advance for a year?
If your membership has an expiration date, you will receive a credit in the form of a membership expiration extension for the number of days the gym was closed.
---
What if I pay for my membership monthly with an annual commitment?
If your membership has an expiration date, you will receive a credit in the form of a membership expiration extension for the number of days the gym was closed.
---
I see an outstanding/overdue balance when I look at my account online/on the member app. What do I do about it?
Please disregard the overdue balance notice on your member app, you do not need to pay this during club closure. When your club reopens, all balances will be adjusted.
---
I paid for Personal Training sessions in advance? How will that be handled?
If you have prepaid Personal Training sessions, the expiration date of your sessions will be extended when we reopen, so you can get back on track with your fitness goals.
Virtual training is available at select locations including all Signature gyms. Contact your local gym for more details.
---
I have Personal Training sessions that I pay for monthly. How will that be handled?
If you have monthly Personal Training sessions, your payment was suspended during the club's closure or, in the event your gym was unable to administratively suspend that payment, extended for the portion charged based on the gym closure period. In some cases, we will extend the time frame to use your sessions so you can get back on track with your fitness goals. Many of Crunch's gyms are independently owned and operated, so please check with your Home Club on their specific policy regarding monthly-billed Personal Training sessions.
---
What is Crunch doing about addressing cleaning and disinfecting in the gyms?
Crunch is committed to providing a safe and clean environment for our members, guests and employees. Gyms are following a cleaning protocol following the CDC guidelines that have been found to be effective against viruses. During the closures, we are intensifying our cleaning and disinfecting measures in all of our gyms.
---
My club has installed an airPHX unit. What does that mean?
airPHX (pronounced air-fix) devices produce a proprietary blend of oxidizing molecules that are generated when ambient air goes through its plasma cell. These are molecules that occur naturally in most environments, but airPHX produces them in a unique mixture and in levels that are both extremely effective in killing germs and well below safe levels as established by health regulations. Because it requires no chemicals or liquid additives, the airPHX process is organic and safe.
It's been shown to work on Human Coronavirus HCoV‐229E, which has the same genetics as SARS‐CoV‐2 (COVID‐19) virus.